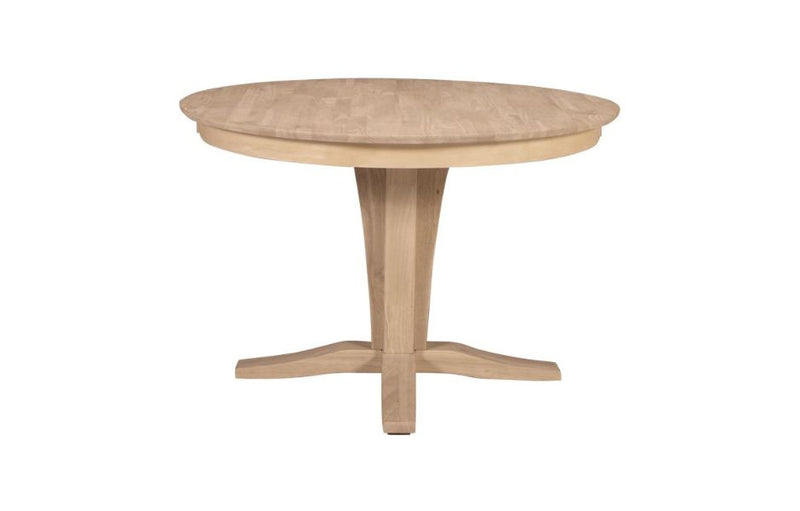 45" Verona Dining Table
Dimensions:

Height:
30" (91.4 cm)
Diameter:
45" (114.3 cm)
Please inquire for current availability.
Whitewood Industries
Give us a call at (904) 370-1333 or come see us at the store; we are happy to help.
Yes, we deliver! Please inquire with your sales associate for all the details.
This modern pedestal dining table is made completely from solid, sustainable, eco-friendly hardwood

Combine the 45RT top with any options shown for one easy price

Features a super-smooth table opening & butterfly leaf mechanism

Levelers on each foot to ensure steadiness on any flooring surface

Scroll down to select your options and build the perfect create-a-table
Depth: 45"
Height: 30"
Width: 45"
Wood: Parawood