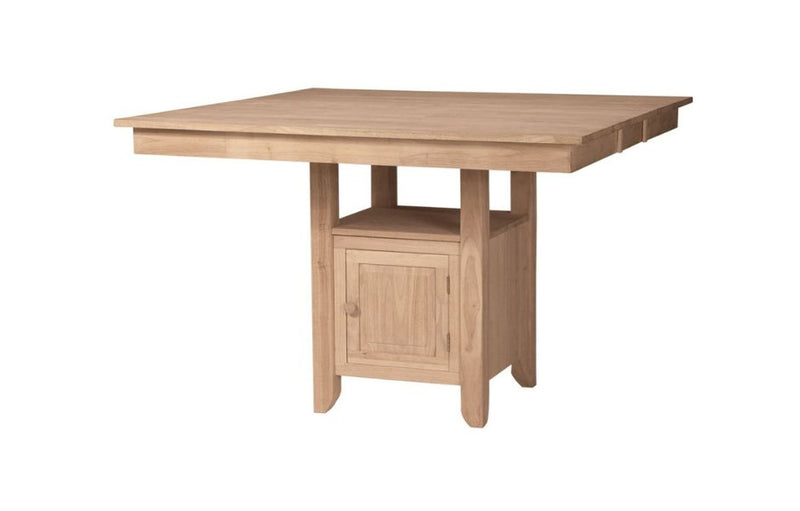 54" Butterfly Gathering Table
Includes 12'' butterfly leaf
Dimensions:
Length: 54" (137.2 cm)
Width: 42" (106.7 cm)
Height: 36" (91.4 cm)
Please inquire for current availability.
Whitewood Industries
WWI T-4254XBT + T-4254XBG
Give us a call at (904) 370-1333 or come see us at the store; we are happy to help.
Yes, we deliver! Please inquire with your sales associate for all the details.
This butterfly leaf extension gathering table with base is made completely from solid, sustainable, eco-friendly hardwood

Combine the 4254XBT top with

any base options shown

Super-smooth table opening & butterfly leaf mechanism
Glide System: Easy Cable and Bearing
Height: 36"
Length: 42-54"
Width: 54"
Wood: Parawood