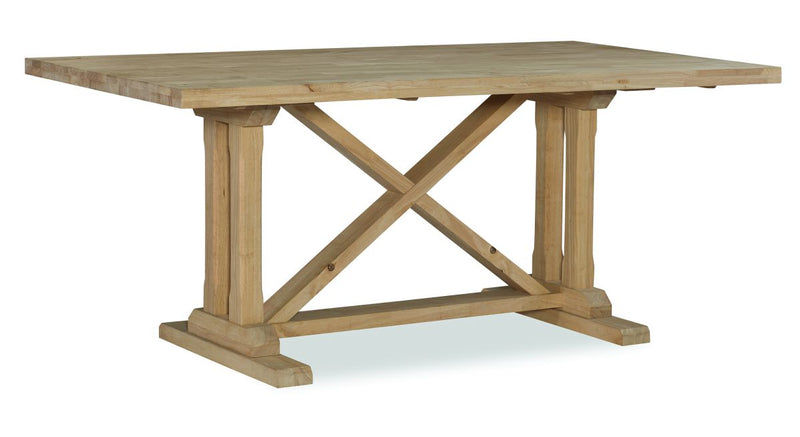 72" Alexa Trestle Dining Table
Dimensions:

Length:
72" (182.9 cm)
Width:
36" (91.4 cm)
Height:
30" (76.2 cm)
Please inquire for current availability.
Whitewood Industries
Give us a call at (904) 370-1333 or come see us at the store; we are happy to help.
Yes, we deliver! Please inquire with your sales associate for all the details.
Color: Unfinished
Height: 30"
Length: 72"
Width: 36"
Wood: Parawood